Quality Wedding Photography
February 2, 2023
0 Comments
---
https://sites.google.com/view/tokyophotography/home?authuser=0
https://sites.google.com/view/tokyophotography/moscow-photography?authuser=0
https://sites.google.com/view/tokyophotography/mexico-city-wedding-photography?
https://sites.google.com/view/tokyophotography/s%C3%A3o-paulo-wedding-photogrpahy?authuser=0
https://sites.google.com/view/tokyophotography/shanghai?authuser=0
https://sites.google.com/view/tokyophotography/manila-wedding-photography?authuser=0
https://sites.google.com/view/tokyophotography/delhi-photography?authuser=0
https://sites.google.com/view/tokyophotography/cairo-photography?authuser=0
https://sites.google.com/view/tokyophotography/buenos-aires?authuser=0
https://sites.google.com/view/tokyophotography/dhaka-photography
ou've secured an ideal venue and are collaborating with a planner who anticipates your every need—and if they're worth their salt, they'll likely refer a photographer from this list. Your decor, dress, flowers, and cake can all look perfect on the day of, but it's the skillful shooting, expert lighting, thoughtful composition, and fly-on-the-wall discretion that will shape your memories as you look back on your wedding photographs in the years to come.
These are the photographers we recommend when asked and those we trust to capture the portraits, moments, and details of life's most sentimental events. Some of them have shot the most exclusive celebrity weddings; others are the go-tos for the It girl and fashion set. Many of these talents have captured events all over the world; some approaching their work with a documentarian's eye, while others are all about sheer romance. As for the best of the best, they're all of the above.
We asked our photographer shortlist to share their points of view, processes, expert advice, and more about their signature styles in their own words. Here, the best wedding photographers in the world—straight from the BAZAAR Bride Rolodex.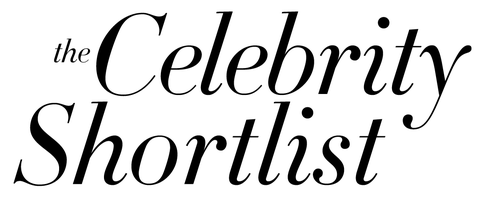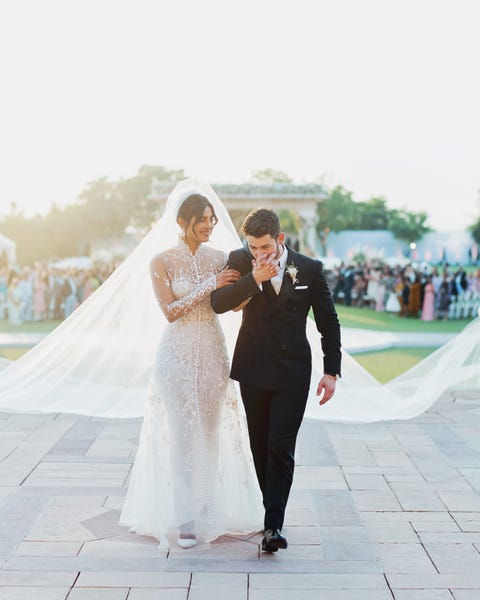 The Look: A mastery of the soft, organic, classic, and timeless look that film provides.
The Approach: It's not just about taking the best photos—it's also about how I make the clients feel. This is an experience from the first initial connection to the final deliverables; it all must be consistent and flawless.
Expert Advice: Planners won't be happy with me for saying this, but don't just trust your wedding planner to pitch the photographer they think is right for you. Do the research on finding the right photographer for you; ask to see a whole wedding gallery or two, talk to them on the phone, and make sure your personalities connect.
Weddings of Note: Justin Bieber & Hailey Baldwin, Nick Jonas & Priyanka Chopra, Tamera Mowry & Adam Housley, Instagram founder Kevin Systrom & Nicole Schuetz, Samira Wiley & Lauren Morelli, and many more.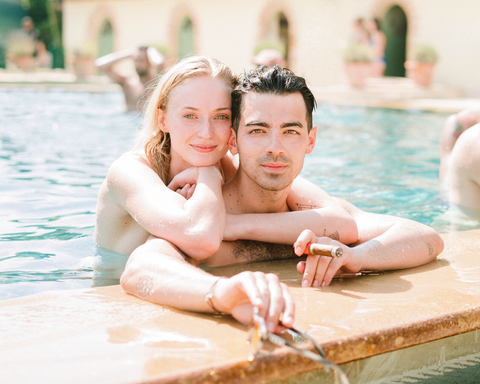 The Look: Deeply romantic, Old World imagery that's timeless in sensibility and style. Rich textures, natural light reminiscent of an Italian Renaissance painting, and bold botanical fashions all inform my signature aesthetic.
The Approach: I take a loosely styled approach, bringing a subject into the best light or setting while not overly inserting myself into the moment. Comfort and authenticity when capturing a couple's legacy is essential to the process. My final set of photographs is a blending of spontaneous moments with lifestyle editorial compositions.
Expert Advice: Let me know your must-have shots, but then feel confident to let me do my thing. I do my best work when my clients trust me, remember that they fell in love with my portfolio for a reason, and want me to interpret their wedding day in my signature style rather than getting overly weighed down in shot lists. I want my images to be anything but a formula.
Weddings of Note: Sophie Turner & Joe Jonas, Allen Leech & Jessica Herman, Ashley Tisdale & Christopher French, Petra Cortright & Marc Horowitz, Emily Maynard & Tyler Johnson, Abby Elliott & Bill Kennedy, Casey Wilson & David Caspe, and more.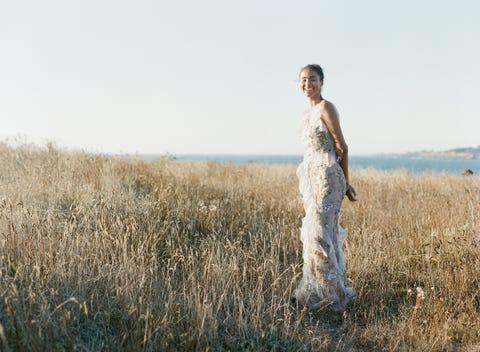 The Look: Editorial, yet honest and intimate. A balanced combination of composed, curated moments and raw, real emotion.
The Approach: Channeling years of experience in fashion and fine art photography, I blend crafted, guided vignettes with candid moments to tell the full story of the couples I photograph.
Expert Advice: Choose your top priorities (mine would be: planning, photography, fashion, and destination); then, build a dream team of experts who can seamlessly execute your vision while you stay fully present in the moment throughout the celebrations.
Weddings of Note: Kate Upton & Justin Verlander, Lea Michele & Zandy Reich, and editorials for publications like Harper's BAZAAR and brands like Monique Lhuillier.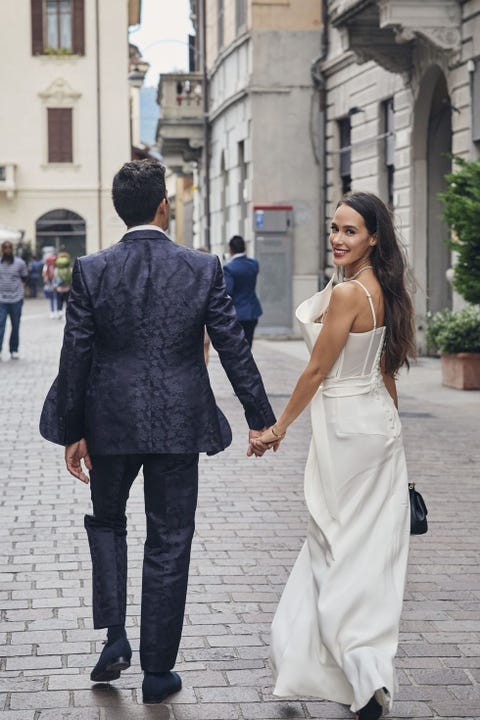 The Look: I combine authentic moments and perspectives against the backdrop of my experience as a fashion and celebrity portrait photographer.
The Approach: Interacting with the couple during the planning stages with both the wedding planner and my production team is key in my process. Beyond scouting, I like to have input in choosing certain locations for the wedding day photographs in order to optimize the outcome.
Expert Advice: Be a bride on your wedding day! Do all the planning beforehand. On the day, trust the people around you and just let go. A happy bride and groom who are in the moment are so great to photograph. On the wedding day, it's all about elevated energy.
Weddings of Note: I have photographed so many great people from celebrities to top entrepreneurs, influencers, and socialites. Most of my clients choose to stay private, but I'm especially honored when top industry insiders ask me to photograph their weddings—those events are always notable.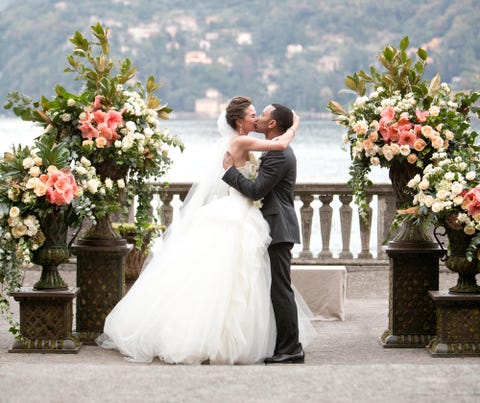 The Look: Timeless and clean is probably what I am best known for.
The Approach: I run a small boutique studio that shoots 10 weddings per year, and I'm involved throughout the entire process. I edit, retouch, and design my clients' albums myself; I don't believe in passing off those duties to third-party companies or associates. My clients like that they can call and talk to me throughout the planning process, and on the day of the wedding, we like to let your personality shine. We love candids, but we also make sure we get amazing portraits. My wife, Jennifer, has been shooting with me for 15 years, and we have another shooter who's been with us for 10. Our clients and their guests feeling comfortable helps us capture great portraits and moments, and I believe that shooting film and digital is essential in providing our clients with the best of both worlds.
Expert Advice: Don't overcomplicate the process by interviewing lots of photographers. If you like someone's work, hire them. At a certain level, your photographer is going to be talented, professional, personable, and easy to work with. Otherwise, your planner wouldn't recommend them.
Weddings of Note: Chrissy Teigen & John Legend, Roselyn Sanchez & Eric Winter, Whitney Wolfe & Michael Herd, Angie & Arthur Blank, The Bachelor for ABC, Feiping Chang & Lincoln Li.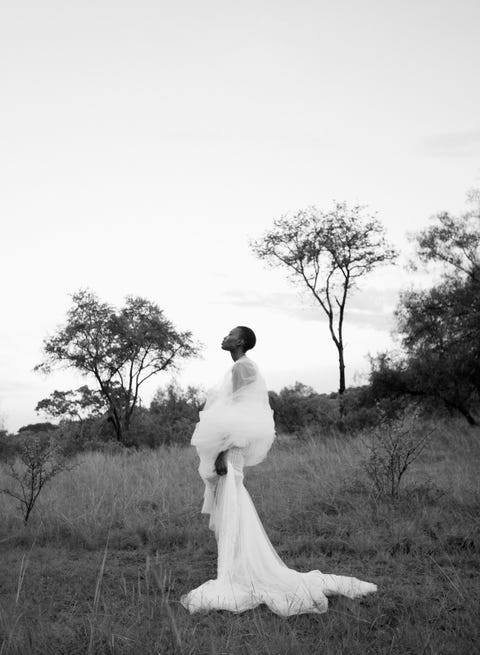 The Look: My work has an intimate and artistic aesthetic. I am known for capturing women, and so I often photograph much more than the wedding. Many of my couples hire me for boudoir, engagement, maternity, and newborn sessions.
The Approach: My approach starts long before the wedding. I work with both the planner and the bride on the timeline. It's important to me that each couple is able to fully enjoy their wedding day; the more we talk through the details and the desires of the couple, the more I am able to capture the wedding fluidly.
Expert Advice: Allow your photographer enough time to capture what you care about. There's no such thing as "just a couple of shots" of something important. We strive to capture each element of your wedding day, but it helps if it's not too rushed. After a wedding, I always print my favorite photographs for the couple to keep. I think it's important to be able to share them while cuddling on the couch, rather than simply scrolling through them on a computer.
Wedding of Note: Sasha Pieterse, Jessica Simpson, Lauren Conrad, Jason Bateman, Kevin Garnett, Kate Walsh, and BAZAAR Bride Top Photographers Jose Villa & Joel Serrato, and Corbin Gurkin.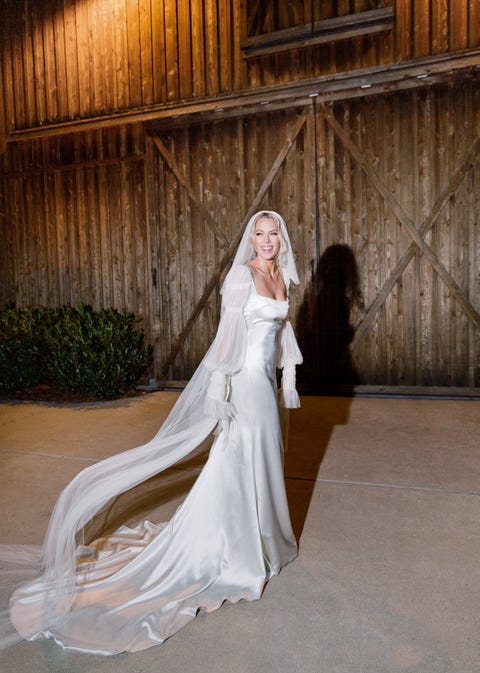 The Look: My classic style is all about romance, elegance, and lots of joy. I capture genuine moments that are often unposed and tell a story.
The Approach: The couple's vision always determines my approach. Some couples want a photographer to be a fly on the wall; others want to exchange lots of ideas before and during the wedding. Above all, it's essential that my clients feel comfortable, live fully in the moment, and are able to enjoy their wedding weekend without thinking about the camera.
Expert Advice: Please give your photographer your family shot lists ahead of time. It's the best way to guarantee we capture all the photos you and your family have been waiting to frame.
Weddings of Note: Erin Foster & Simon Tikhman, Serena Williams & Alexis Ohanian, Rickie Fowler & Allison Stokke, Jesse Tyler Ferguson & Justin Mikita, Katie Lee & Ryan Biegel, Hamdi Ulukaya & Louise Vongerichten.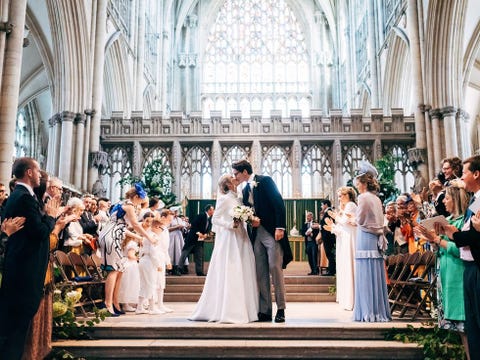 The Look: I'm driven by a desire to document experiences—from the intimate to the adventurous. The passion I have for my craft is driven by my personal work, the places I have visited, and the people I've formed genuine connections with. My ability to distil the sheer joy of marriage into art stems from innate intuition and real care for my clients, formed during the planning process and on the day.
The Approach: The planning process is important to me. It allows me to really get to know my clients and build a genuine connection with them prior to the big day. My style is guided by my surroundings; each wedding has its own story. We love to capture it all, from the still moments of intimacy, the fleeting (often fast!) first kiss, the passing glances, the large embrace with the family, and more—all of which make for unique and lasting visual memories for you to experience again in the future. I work alongside an incredibly talented team of photographers, filmmakers, and planners who help to ensure a discreet and enjoyable service throughout the journey.
Expert Advice: Make time for the two of you. You'll appreciate that more than anything after the wedding, especially when you see the photos. Enjoy every moment, don't plan too much that you miss the day; it's your day, don't be swayed by others. This is the best day of your life—party that way.
Clients of Note: Pippa Middleton & James Matthews, Ellie Goulding & Caspar Jopling, Camilla & George Blandford, as well as a wedding at Blenheim Palace. Additionally, I am the private family photographer to the Duke and Duchess of Cambridge.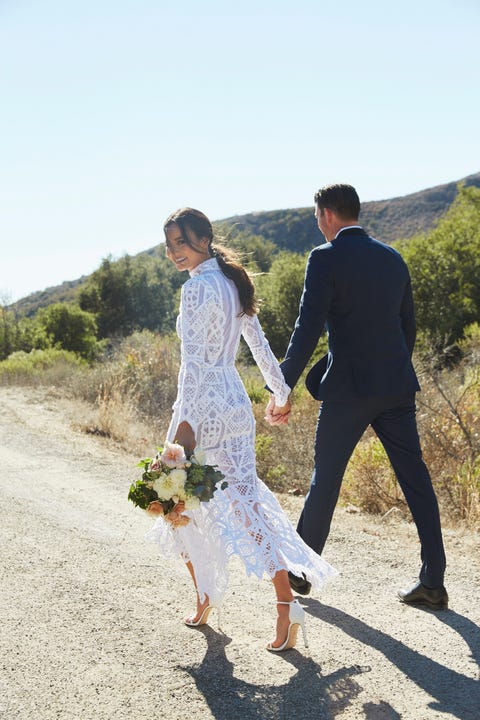 ©THAYER PHOTOGRAPHS, INC.
The Look: My work is sincere, honest, and chic—with a little bohemian energy mixed in. I photograph weddings, and I am also a director for music videos, commercials, and personal narratives. My directing work brings a cinematic approach to my still photography.
The Approach: I meet with the couple and learn about who they are and what visually excites them, from art to design, to make sure we are a good fit. On the wedding day, I am there to support them the best way I can and to make them feel at ease. I direct when needed; otherwise, I am there to capture the day unfolding.
Expert Advice: Breathe and enjoy. You are beautiful, and today is perfect no matter what happens. A wedding day goes by quickly, and so I always tell brides and grooms to stop and look around them throughout the day. Oh, and sit up tall.
Weddings of Note: Most of them have nondisclosure agreements attached to them, so I cannot share much. But I can say that my favorite wedding I've photographed was Jamie Chung & Bryan Greenberg. She had my favorite dress—ever!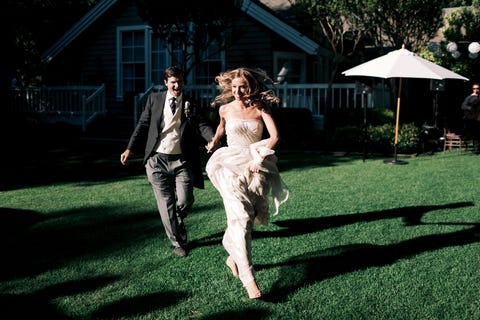 The Look: Our work has a distinct editorial edge, characterized by cinematic elegance.
The Approach: Our background in photojournalism and editorial fashion has shaped our ability to be unobtrusive in the intimate and real moments on a wedding day, yet present in our guidance to create timeless portraits. It's also important to us to honor the couple by being intentional with the details and provide a curated experience.
Expert Advice: Find a photographer whose work you love the way you love your wedding dress—where you place value, when it comes to selecting your creative partners, will affect the results of the memories you are left with.
Weddings of Note: Chris Pratt & Katherine Schwarzenegger, Seth Curry & Callie Rivers, Jon Rahm & Kelley Cahill, Sean Lowe & Catherine Giudici, Jade Roper & Tanner Tolbert, Christine Quinn & Christian Dumontet, Quentin Richardson & Miya Manuel.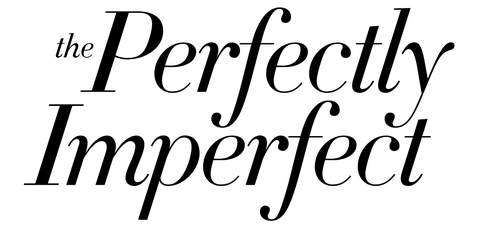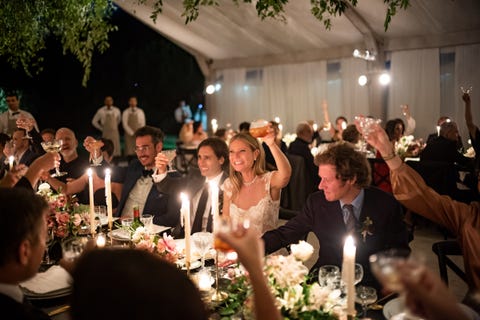 The Look: Understated elegance, unexpected moments, timeless memories. Trends come and go, and overly stylized images can quickly become dated. I capture the feeling of each particular wedding day in an honest, non-choreographed way. My hope is that my photographs still hold their power in 25 years.
The Approach: Some photographers are directors; some are collectors. I am a collector of moments as they come. My best photographs come out of honest emotions rather than by my direction. I often shoot alone; my clients trust me to shoot the wedding from the inside, almost like a guest, not detached from the party.
Expert Advice: Hire people you trust; then, trust them. The combined wisdom of your planner, florist, caterer, and photographer will often add up to more than 1,000 weddings. Your wedding should be memorable and meaningful; it need not be perfect. A couple once told me that they stopped using the words must and should and have to in their planning vocabulary. Make your wedding the way you want it to be.
Weddings of Note: Gwyneth Paltrow, Kate Bosworth, Bridget Moynahan, Ben Stiller, Will Smith, J.Lo.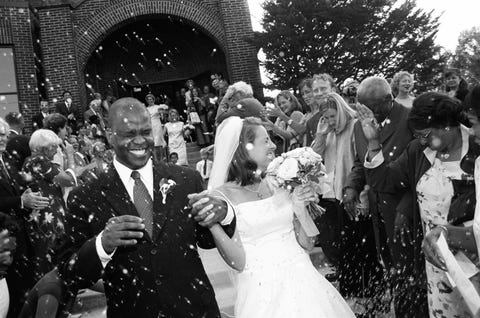 The Look: I'm deeply inspired by motion, so I'm always looking to capture genuine moments as they naturally unfold. My favorite photographs are full of life.
The Approach: It's really important to me that the process of documenting the day feels effortless to the bride and groom. I scout locations and master the schedule so that I come into the wedding weekend completely prepared. On the day, I cultivate an atmosphere that allows my clients to relax and be themselves.
Expert Advice: You will spend almost every moment of your wedding day in the vicinity of your photographer, so make sure you are a good fit on a personal level. I also recommend doing an engagement session to deepen your rapport with your photographer—it will benefit your wedding day pictures.
Weddings of Note: Elizabeth Graves & Jeff Young, Sanjay Gupta & Rebecca Olson, Whitney Ford and Wilson Bowen, Candice Cline & Graham Kenan, Lulita Duke & John Reed, Carolina Gutierrez & Thomas de Neufville, Adrienne Becht & Max Bissell, Cornelia Oehler & Eric Dayton.