George Stephanopoulos' Reporting Like It's 1989
September 21, 2022
0 Comments
---
Reporting Like It's 1989
George Stephanopoulos'
I first came to work in Washington at the back end of the 1980s,
I first came to work in Washington at the back end of the 1980s, during the second-­term funk of the Reagan Revolution, as the city obsessed over the Iran-­Contra scandal and the rise of rabble-­rousing conservatives on Capitol Hill led by a funny-­haired guy named Newt Gingrich. Within a few years, Gingrich and Co. would launch an ethics investigation to take out a powerful Speaker of the House, Texan Jim Wright, who left town warning of the new age of "mindless cannibalism" they had unleashed. It was the twilight of the Cold War, even if we didn't realize it at the time. One November afternoon during my junior year in college I took a nap and when I went downstairs a short while later, I found the security guard in the dorm lobby staring incredulously at a tiny portable TV that had suddenly materialized on his desk. The Berlin Wall had come down while I was sleeping, and it didn't take an international relations scholar to figure out that pretty much everything, including our politics here at home, was about to change.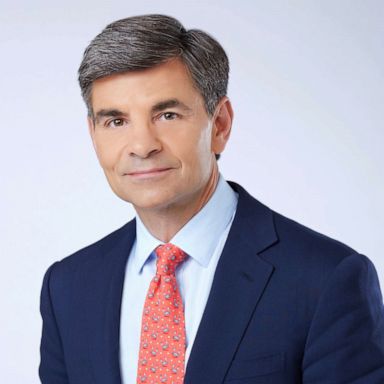 To help us understand it all, there were choices, but not that many: three TV networks that mattered, ABC, CBS, and NBC; two papers for serious journalism, the New York Times and the Washington Post; and two giant-­circulation weekly newsmagazines, Time and Newsweek. That, plus whatever was your local daily newspaper, pretty much constituted the news. Whether it was Walter Cronkite or the New York Times, they preached journalistic "objectivity" and spoke with authority when they pronounced on the day's developments—but not always with the depth and expertise that real competition or deep specialization might have provided. They were great—but they were generalists. And because it was such a small in-­crowd, they were readily subject to manipulation; the big media crisis of the Reagan era was all about the ease with which the journalists could be spun or otherwise coopted into the Hollywood-­produced story line coming out of Reagan's media savvy White House, which understood that a good picture was worth more than thousands of words, no matter how hard-­hitting.
George Stephanopoulos'
Eventually, I came to think of the major media outlets of that era as something very similar to the big suburban shopping malls we flocked to in the age of shoulder pads and supply-­side economics: We could choose among Kmart and Macy's and Saks Fifth Avenue as our budgets and tastes allowed, but in the end the media were all essentially department stores, selling us sports and stock tables and foreign news alongside our politics, whether we wanted them or not. It may not have been a monopoly, but it was something pretty close.
Which was why I felt lucky to have landed at a newspaper that was an early harbinger of the media revolution to come. My dad, an early and proud media disruptor himself since the days when he and my mother founded Legal Times, a weekly dedicated to "law and lobbying in the nation's capital," had steered me to Roll Call after seeing a story about it buried in the Post's business section in the spring of 1987. A sort of old-­fashioned community bulletin board for Capitol Hill, it had been around for decades but had just been bought for $500,000 by Arthur Levitt, chairman of the American Stock Exchange. Under its new management, Roll Call would now aspire to create real original reporting and scoops for an exclusive audience made up of members of Congress—and the thousands of staffers, lobbyists, political consultants, and activists who served them or sought to influence them. I saw this as an unalloyed good: more tough, independent reporting about an institution that sorely needed it.
George Stephanopoulos'
This was a pretty radical departure for a quirky tabloid that had been launched by a Hill aide named Sidney Yudain just as the McCarthy era was ending in the 1950s. By the '80s, his Roll Call was celebrating a Congress that hardly existed anymore, a hoary institution of eating clubs with silly names, of boarding houses on the Hill where members of both parties holed up without their families while Congress was in session. The paper was perhaps best known for the Hill staffer of the week feature—invariably an attractive young woman—that Sid used to run on page 2 each edition; his most famous model was Elizabeth Ray, who posed vamping on a desk a few years before she admitted to reporters that she couldn't type, file, or "even answer the phone" though she was a $14,000-­a-­year secretary to Rep. Wayne Hays.
George Stephanopoulos'
Jim Glassman, Roll Call's new editor and publisher, hit on a very different formula for the paper. In this day and age when we celebrate new technology as the source of all media innovation, it seems decidedly retro, but it worked, as both journalism and a business: He hired a staff of aggressive young reporters—I started as an intern in the summer of 1987, then returned full-­time after graduating in 1990—and set them loose on the backstage news of Washington. Let Congressional Quarterly send legions of scribes to write down what was said at dull committee hearings, he decreed; Roll Call would skip the boring analyses of policy to cover what really mattered to DC—the process and the people. To make it a must-­read, Jim had another rule that made lots of sense: Nothing on our front page should have appeared anywhere else. If it wasn't exclusive, he didn't want it. Everybody was already reading the Washington Post; why would they bother with Roll Call, he figured, if it couldn't deliver stories no one else had?
https://opiniontituscviq812.over-blog.com/2022/09/how-to-save-money-on-judge-raymond-dearie.html
https://jaidendsoa142.shutterfly.com/28
http://knoxfeoy806.huicopper.com/getting-tired-of-judge-raymond-dearie-10-sources-of-inspiration-that-ll-rekindle-your-love
Soon his reporters were delivering. One of them, Tim Burger, broke the story of the massive overdrafts by free-­spending congressmen that would become known as the House Bank scandal, contributing to the exit of dozens of members in the 1992 elections and helping set the stage for the 1994 Gingrich revolution, when Republicans would finally take back control of the House of Representatives for the first time in more than forty years. The ad revenues were flowing too; Jim had found that by making Roll Call a must-­read on Capitol Hill and unleashing far more reporting firepower on previously unaccountable dark corners of the Washington power game, he had scores of companies and lobbying groups eager to buy what was now branded "issue advocacy" advertising. Until then, those groups had been paying $50,000 or more for a full-­page ad in the Post to reach those whose attention they sought—members of Congress and their staffers—along with hundreds of thousands of readers who were basically irrelevant to them. Roll Call undercut the competition, at first charging as little as a few thousand dollars per page to target, far more efficiently, the audience that the advertisers wanted. Soon, we were coming out twice a week. The scoops—and the ads—kept rolling in.
Within just a few years, Roll Call had been sold to The Economist Group for $10 million. Not long after, when I met Bo Jones, then the publisher of the Washington Post, the first thing he said to me was what a mistake the Post had made by not buying Roll Call itself. The fragmenting of the media had begun.
http://andreotyl234.wpsuo.com/11-ways-to-completely-revamp-your-judge-raymond-dearie
http://eduardobakr311.yousher.com/why-you-should-spend-more-time-thinking-about-judge-raymond-dearie
https://j4jrezi713.page.tl/10-Apps-To-Help-You-Manage-Your-Judge-Raymond-Dearie.htm